Notice:
Jerry Moore has retired....After enjoying over 32 years as a Professional Fishing Guide, Jerry has decided to retire and move to Arizona.
Jerry has turned his business over to Jim Crawford: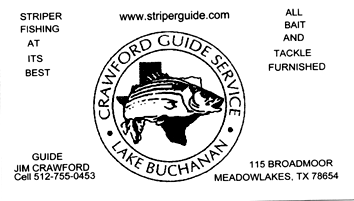 Jim is the premier fishing guide on Lake Buchanan. Jerry chose Jim because he wanted to make sure all of his clients were well taken care of.
Here's a picture of Jim with one of his clients: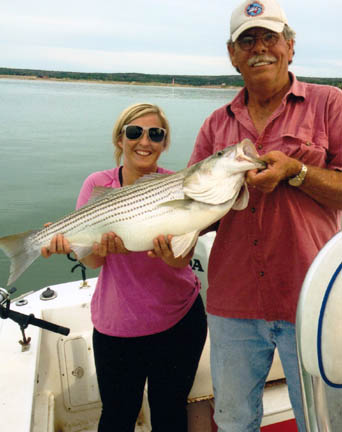 Hi, I'm Jim Crawford. I've been a fishing guide on Lake Buchanan for 30 years. Jerry and I have been good friends all these years and I'd love to have your business. I promise to take good care of you as Jerry did all these years.
For booking details and more information Click Here to go to Jim's website.